Top Trends in Corporate Investigations and What to Expect in 2023
Aired: December 1, 2022
Duration: 45 minutes
In the past two years, the scope and volume of data that needs to be collected has evolved quicker than ever before. Corporations are continuously looking for the most effective and efficient ways to stay on top of the challenges that come with data in an era of bring your own device policies, hybrid and remote workforces, an increased focus on employee's data privacy, and a proliferation of communications channels across many devices.
As the devices and collaboration platforms that employees use change, the approach to collecting data generated on emerging devices and platforms grows increasingly complex as a result. Understanding this ever-changing collection landscape is essential for legal and litigation technology professionals as modern data increases in volume in discovery.
Join us for a panel discussion where industry leaders from Cellebrite, Ernst & Young, and Wilson Sonsini, Goodrich & Rosati to reflect on the top trends and challenges in corporate investigations throughout 2022, lessons learned, how the landscape is evolving, and what to expect in 2023.
About our Panel:
Monica Harris
Product Business Manager
Cellebrite Enterprise Solutions
Monica is an experienced eDiscovery professional that began her career in technical support and quality assurance and over the past 15 years has specialized in the development, implementation, and training of proprietary software for companies such as KLDiscovery and Consilio. Before joining Cellebrite she worked with the U.S. Food and Drug Administration (U.S. FDA) where she spent 2 years overseeing policy and procedure curation, enterprise solution rollout, and training for enterprise solutions such as Encase, Nuix and Relativity for agency litigation and Freedom of Information (FOI) requests. Monica is an active leader and mentor in the eDiscovery community and currently serves as President of the Association of Certified eDiscovery Specialists (ACEDS) DC Chapter, a Board Member of the Master's Conference and Committee Chair of the DC Masters Conference. Monica has formerly served as Assistant Director for the Women in eDiscovery (WiE) DC Chapter and collaborates frequently with DC WiE, the DC Bar, and the Woman's Bar Association of DC.
Joe Pochron
Digital Forensics & Insider Threat Lead
Forensic & Integrity Services, Ernst & Young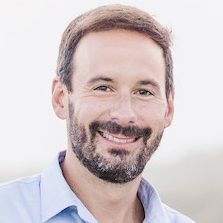 Joe Pochron is a Senior Manager in EY's Forensic & Integrity Service Practice, based in San Francisco, CA. Joe's expertise is in digital forensics and cyber response, helping EY clients on complex cyber investigations and cyber incidents response needs. Joe has over 18 years of combined experience in digital forensics, cybercrime investigations, eDiscovery, cyber incident response, and insider risk. During that time, he has investigated or managed thousands of cases involving the collection and analysis of computer, mobile device, network, and cloud-based data. Joe has testified numerous times in local, state, and federal legal matters as a digital forensic expert. Additionally, he frequently provides expert affidavits, or expert forensic reports for clients in support of digital forensic analysis or cyber investigative needs Joe routinely consults with clients regarding cyber security, digital forensics, incident response and electronic discovery matters. He has managed the preservation, analysis, and review of electronically stored information in a wide range of matters including investigations, independent litigation, regulatory compliance and internal inquiries. Joe is a frequent speaker at technical or legal conferences. Additionally, he has been an educator for many industry professionals, serving as an adjunct professor at the university level for many years, teaching courses on digital forensics and cybercrime.
Adam Jurist
eDiscovery Counsel and Department Lead
Wilson Sonsini Goodrich & Rosati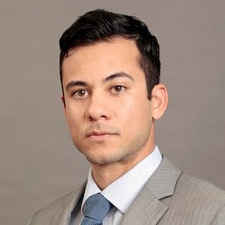 Adam Jurist is eDiscovery counsel and department lead in the Seattle office of Wilson Sonsini Goodrich & Rosati. His practice focuses on advising companies, audit committees, and individuals in complex litigation and regulatory matters. Adam also manages WSGR's team of eDiscovery analysts. Adam leverages over a decade of litigation experience to design and implement efficient, defensible discovery strategies for clients who face increasingly complex technological and legal challenges.